Situated high on the Bluff overlooking the Mississippi River is Hotel Vue, noted for its breath-taking views. In the daylight, the endless flow of the river continues as far as the eye can see. A warm glowing sunset is witnessed at dusk, and at nighttime, the twin bridges light up the sky. These views are captured from balcony porches and river view rooms throughout the property.
Conveniently located across from the Visitors Center and close to downtown attractions, Hotel Vue is one of the newest full service hotels in Natchez. The hotel offers 91 beautifully appointed rooms and suites with complimentary high speed Internet as well as an exercise room, complimentary business center and outdoor swimming pool. A delicious, hot complimentary full plated Southern breakfast is served each morning.
Fall Hollow in Hohenwald, TN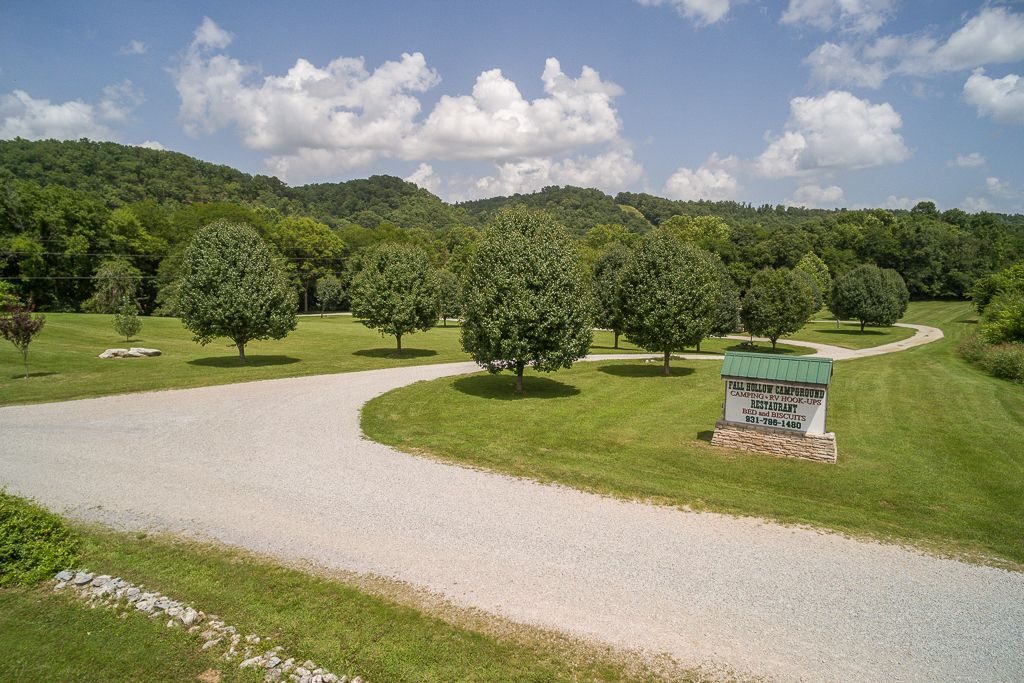 Fall Hollow Community is a full service campground and RV park with crystal clear waters of Big Swan Creek bordering the property. Day passes are available for the RV Park. Fall Hollow is great for fishing, swimming, tubing, kayaking or just cooling off!
Bed & Breakfast with 4 rooms available:
2 hotel style rooms each with 2 double beds, a private bath and cable tv
2 country style rooms with each a queen size bed. The master bedroom has an attached master bath with walk-in shower. The other room has a hallway bathroom. They both have access to the large living room space and covered front deck.
The on-site restaurant is open Thursday-Saturday, 4pm-9pm and Sunday, 10am-3pm. They serve up smoked meats, steaks, catfish, burgers, and other local favorites! Cycling the Natchez Trace through Hohenwald and need assistance, food/water, or rest? Look for their phone number on the front of the building. Fall Hollow welcomes you!
Phone:  931.796.1480
Email:  camp@fallhollow.com
Address:
1329 Columbia Highway
Hohenwald, TN 38462