Who We Are
In an ambitious effort to promote visitation to the communities located on either side of the historic route, the Natchez Trace Compact was formed in 1999 and continues to expand its outreach marketing program today.
The Compact's primary objective is to attract more visitors to travel the Natchez Trace Parkway and take the time to explore all there is to see and do along the way. Through print and digital media, advertising campaigns and PR efforts, the group is able to tell the world about this 444-mile hidden gem. Those who've visited the historic Natchez Trace love its unique journey and all it has to offer—and our goal is to spread the word about this exceptional scenic byway!
Our States:
Our Communities:
Mississippi
Alabama
Tennessee
See some of our accomplishments, marketing highlights and 2019 goals: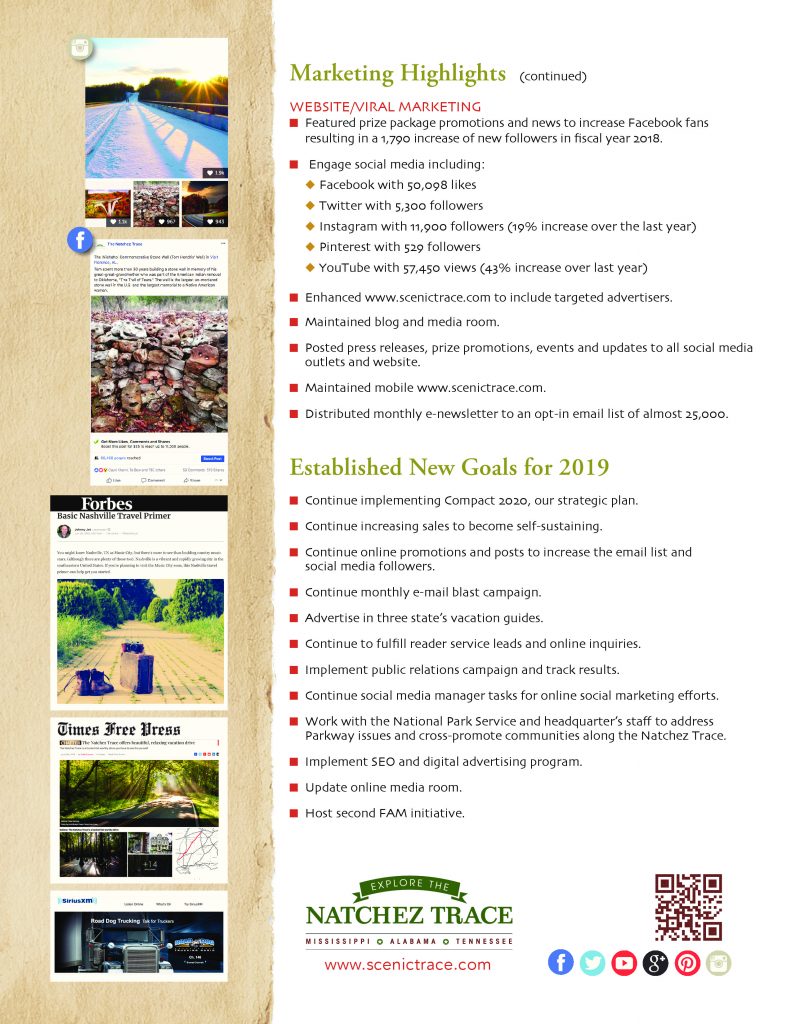 Want to learn more and advertise with us? Download our Media Kit to see our variety of options available.
We'd like to give a special thanks to the National Park Service, Natchez Trace Parkway and the National Scenic Byways Program for your support. Together we market the Parkway nationally and to the world.