CLICK HERE FOR A LIST OF GAS STATIONS ALONG THE TRACE
Need gasoline or a restroom? Convenient restroom facilities, gas, and supplies are available along the Parkway.
Here's a helpful list from the National Park Service. You can also download it in a PDF here.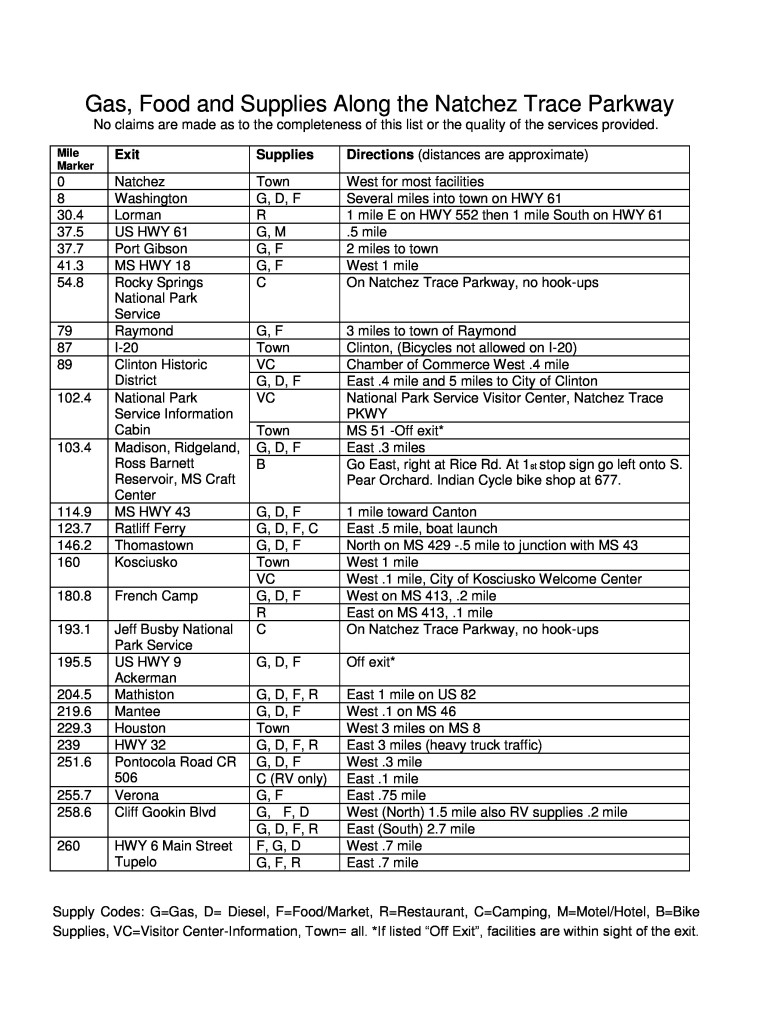 In addition to the above locations, each pullout along the Parkway has a routed sign that can be read from the vehicle. Interpretive signs at trailheads and parking areas are also wheelchair accessible.
For more information, visit nps.gov/natr.