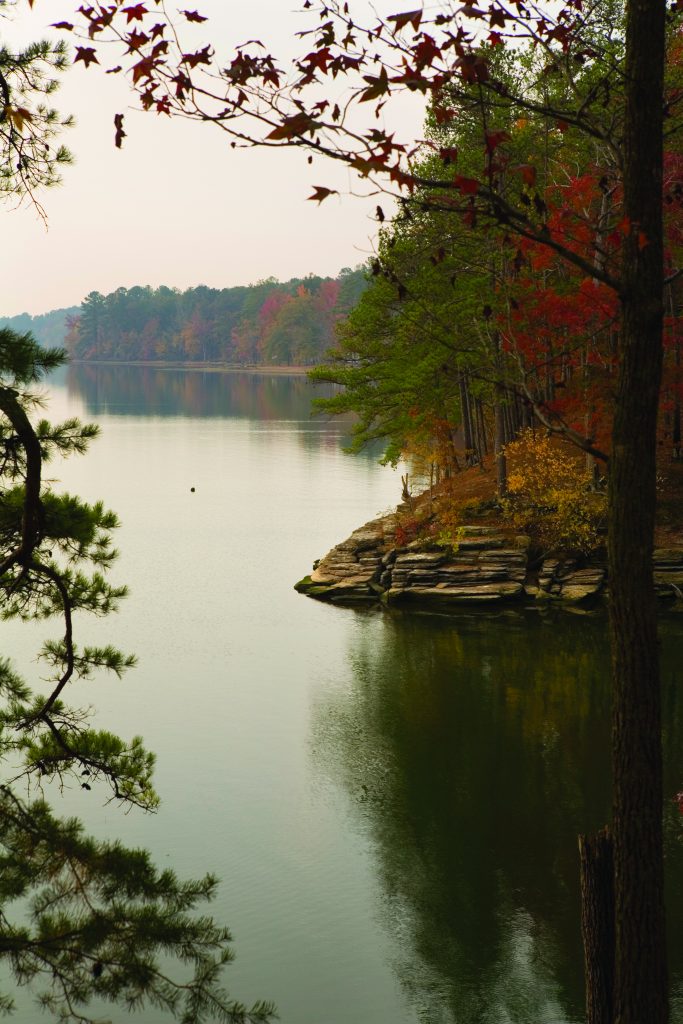 The 444-mile Natchez Trace Parkway commemorates 10,000 years of history on an ancient trail that connected low, southern portions of the Mississippi River to the foothills of the Appalachian Mountains. Over the centuries, the Choctaw, Chickasaw and other American Indians left their marks on the Trace, followed by heavier use from 1785 to 1820, when Kaintuck boatmen that floated the Ohio and Mississippi rivers to markets in Natchez and New Orleans. Armies of the United States, Great Britain, France, and the Confederacy traveled along the Parkway at some point in time or another. Today, visitors can experience this National Scenic Byway and All-American Road in many exciting ways – whether driving, hiking, biking, horseback riding or camping in these great National Parks.
For one, the Natchez Trace National Scenic Trail boasts five separate trails totaling over 60 miles. For history buffs, the incredible National Parks commemorate the Antebellum years, Civil War events on the Trace, and the tough times afterwards at Natchez Historical Park, Brices Cross Roads National Battlefield Site, Tupelo National Battlefield, and Shiloh National Park.
No matter what type of National Park experience you're keen to discover, you'll find it on the historic Natchez Trace Parkway.