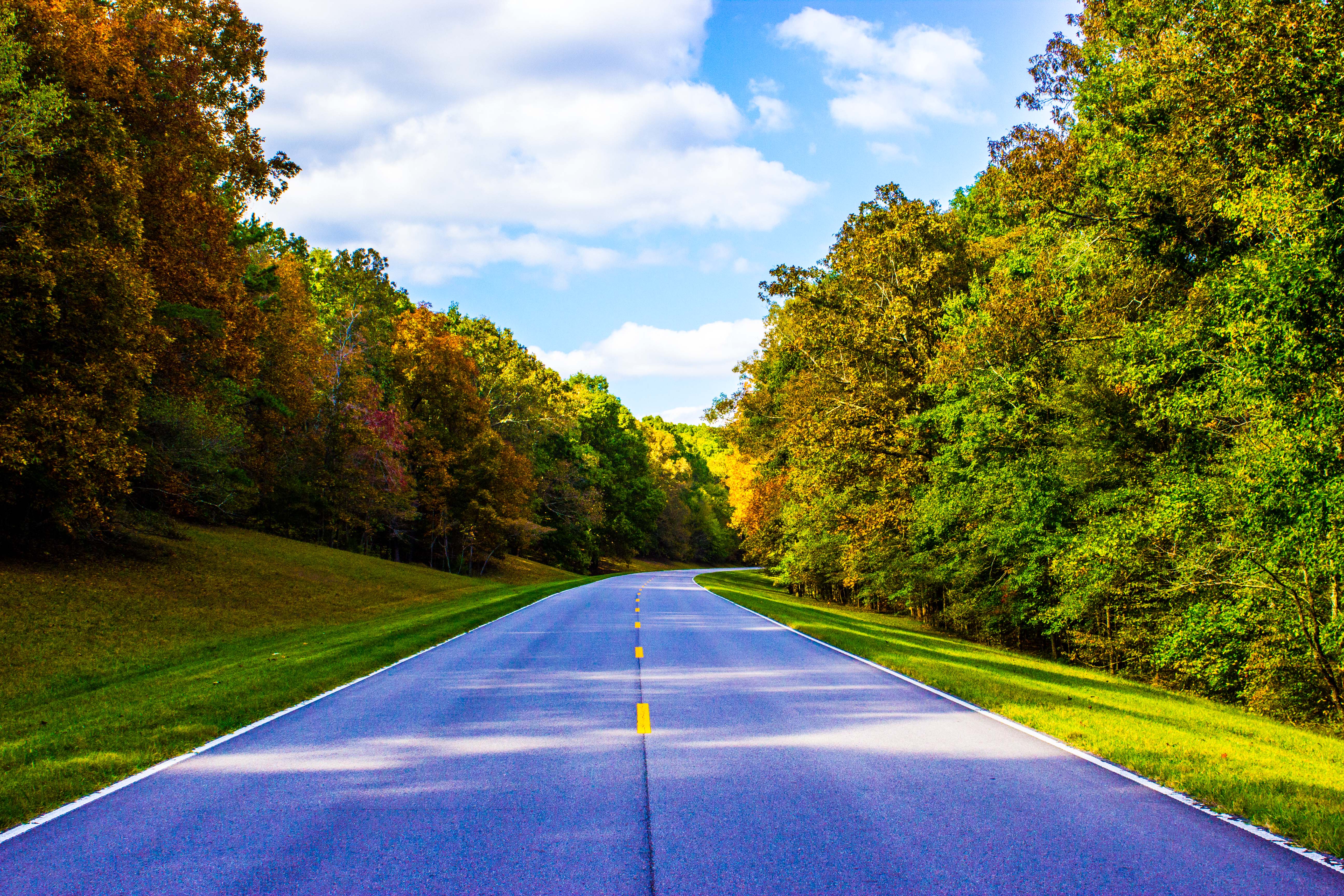 When planning your Natchez Trace trip, having brochures on hand will help guide and enhance your journey that much more. First, take a look at our flip book here.
Maps
Because the central feature of the Natchez Trace Parkway is a 444-mile, tri-state motor road, maps are an important tool to make your visit more enjoyable. Take a look at the National Park Service maps below. Save them to your phone or tablet, or print the sections you need. Note that Map 1 is the southern most quarter of the Parkway, starting in Mississippi. Map 4 is the northern most quarter in Tennessee.
Map 1 – Natchez to Jackson (milepost 1-113)
Map 2 – Between Jackson and Tupelo (milepost 108-236)
Map 3 – Tupelo to the Tennessee Line (milepost 230-341)
Map 4 – Alabama/Tennessee line to Nashville (milepost 336-444)
Community Visitor Guides
From Natchez to Nashville, you'll find 18 communities dotted along the Natchez Trace Parkway. The available community Visitor Guides provide helpful information on where to eat, stay, shop, and must-see attractions. Please click here to request the communities you would like to receive Visitor Guides from.
For The Kids
Traveling with the kids or grandkids? Have them color using this fun Natchez Trace Parkway coloring page!