TUPELO, MS – Professor Amy Gantt and six students from Southeastern Oklahoma State University visited the Natchez Trace Parkway (Parkway) as a part of a class about the Natchez Trace. This course included a week-long trip from their university in Durant, Oklahoma to the Parkway and surrounding areas. These Chickasaw and Choctaw heritage students experienced firsthand the opportunity to walk the homelands of their ancestors. The trip was funded by a special grant provided by the National Park Service.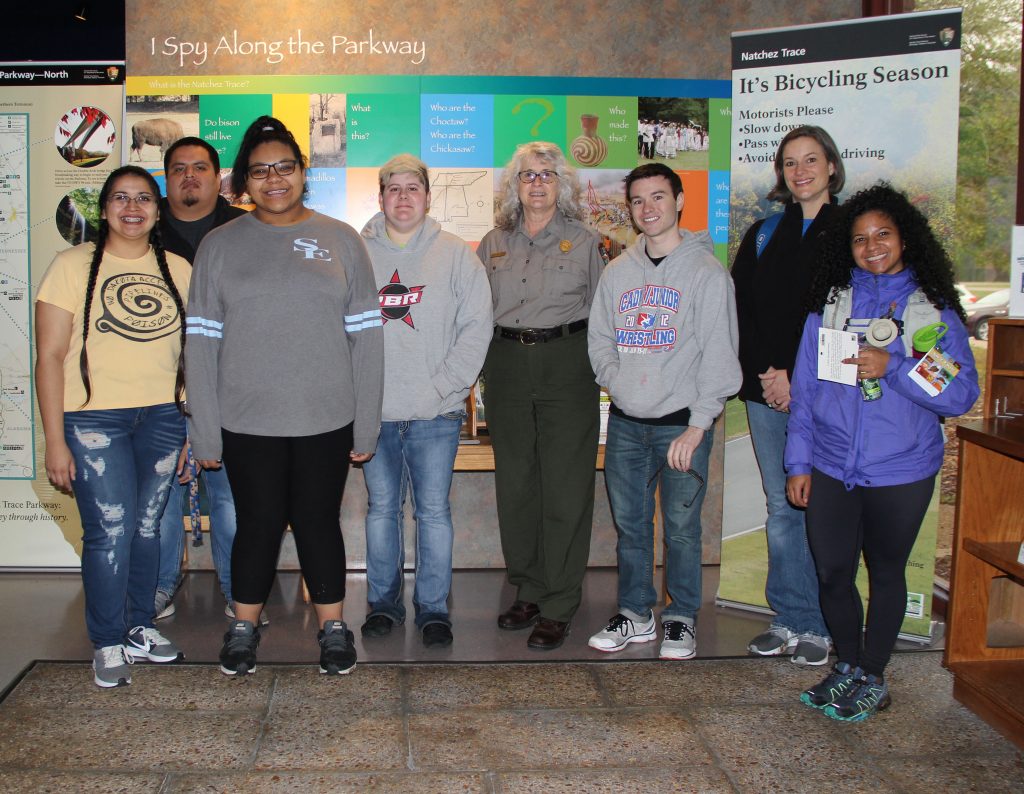 Starting at Pinson Mounds in Tennessee, the students immersed themselves in the history of the area. Traveling south on the Parkway, they visited important historic sites including the Chickasaw Village site and Bynum Mounds. They continued on to the Moundville Archaeological Site in Alabama and enjoyed contemporary local attractions along the way.
"This is an exciting opportunity for these students to visit their ancestral homelands. One of the foundational purposes of national parks is to function as outdoor classrooms. This partnership between Southeastern Oklahoma State University and the Parkway provides American Indian students with an opportunity to experience their homeland in a unique way," said Parkway Superintendent Mary Risser.