Fall Foliage on the Natchez Trace Parkway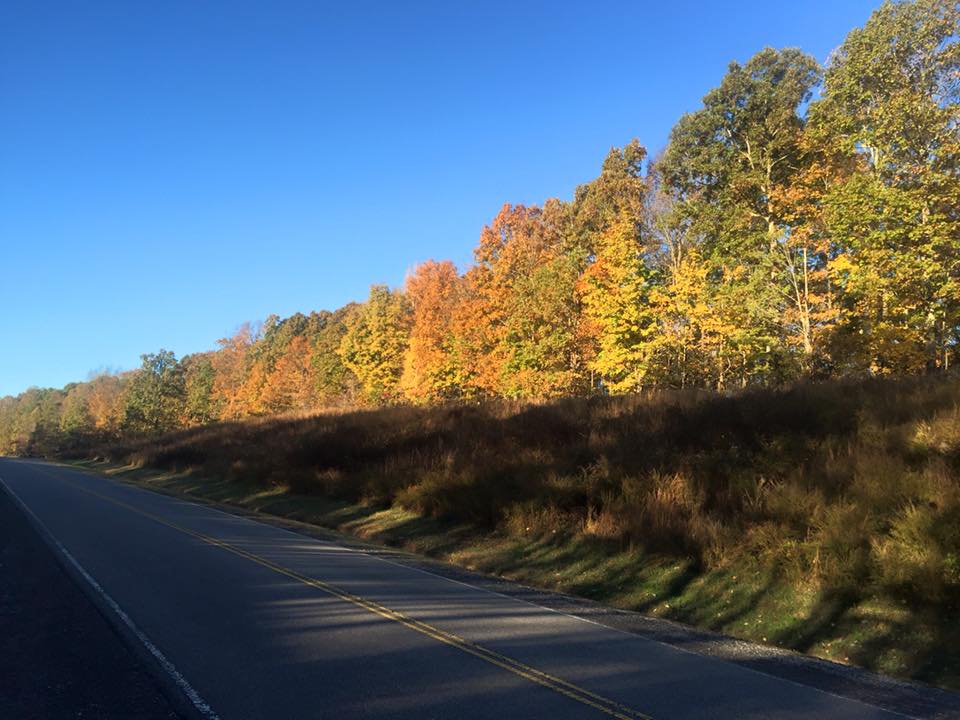 2020 Fall Colors Reports from the National Park Service here
COVID-19 Travel Info: Current Conditions here
When you visit the scenic Natchez Trace, a National Park, All-American Road and National Scenic Byway, you'll discover spectacular views of fall foliage that you won't find anywhere else in The South. This fascinating parkway links Natchez with Nashville and crosses some of the most beautiful terrain in the states of Mississippi, Alabama, and Tennessee.
As a National Scenic Byway, a road recognized by the U.S. Department of Transportation for intrinsic qualities, including: archeological, cultural, historic, natural, recreational, and scenic — it's clear the Trace lives up to this recognition. This 444-mile route was named one of America's most beautiful scenic byways AND one of America's best drives by the U.S. Department of the Interior.
Autumn is one of the more popular seasons to visit the Trace. In mid to late October, the weather cools down and the maple, hickory, oak and other hardwood trees begin to change colors. Visitors have the opportunity to view the brilliant fall foliage as it comes to life.
The picturesque red and orange colors offer an unforgettable travel experience. And we aren't the only ones who agree! National Parks Traveler has also encouraged its readers to take the open road of the Natchez Trace during fall. Roadtrippers quoted in their article, "A beautiful road trip, especially this time of year."
Check out these fall foliage photos in recent years along the Natchez Trace:
If you make the Natchez Trace you're next getaway–a wise choice–you won't be disappointed by its exceptional scenery! 
Follow @TheNatchezTrace on Facebook, Twitter, and Instagram.