Highwaymen and Bandits: Samuel Mason and the Old Trace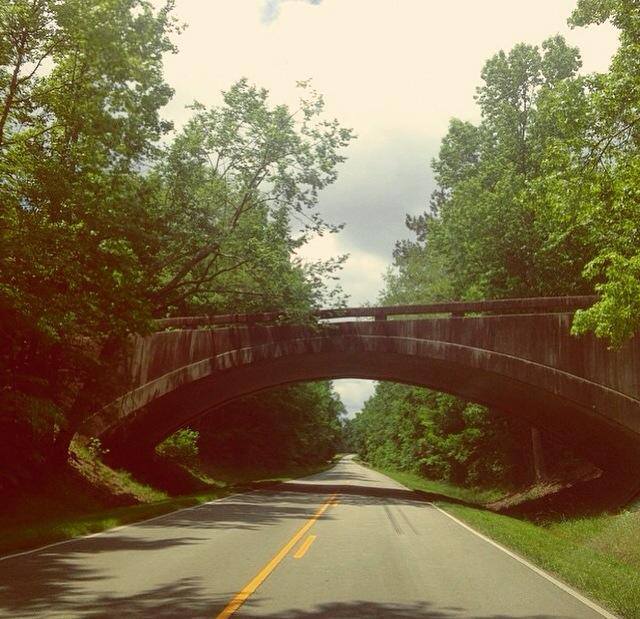 We all know just how beautiful, safe, and peaceful it can be to spend some time on the Natchez Trace Parkway. From Natchez, MS to Nashville, TN, this 444-mile scenic byway is known for its friendly locals, charming towns, good music, interesting culture, and tasty Southern delicacies along the way. However, the Natchez Trace used to have a bit more of a wild side. In the early 1800s, the Trace was full of adventure, danger, and quite of few wily characters.
One of these characters was the notorious highwayman Samuel Mason. He and his gang robbed and killed along the Trace during the year's of its infancy. Just as the United States Army began to clear the trail for wagons and Native Americans began to grant safe travel to passersby, Mason and his men were some of the many bandits that swooped in to make a quick penny at the traveler's expense.
Mason was originally from Virginia and had fought in the Revolutionary War, but moved further south after the war ended. For Mason and his partner who worked under the alias Wiley Harp, business was booming. Their exploits eventually caught up with them. In April of 1802, the Governor of the Mississippi Territories William C.C. Claiborne ordered out more than a dozen volunteers and United States officers to bring in the Mason-Harp gang. As it turns out, their attempt to rob a vessel of an U.S. colonel near Yazoo, Mississippi was not much appreciated.
With a $2,000 bounty on his head, Mason was on the run. However, it seems the cash reward prompted two of his followers to kill Mason and bring his head to court in Old Greenville, Jefferson County, MS to claim their reward. Unfortunately for them, some locals recognized the duo by their horses that were parked at the local tavern. The reward-seekers had robbed and killed a townsperson just a couple of months before. The two Mason gang turncoats were promptly tried, convicted, and hanged.
But what of Mason's partner Wiley Harp? As should be expected with such a story, there was an interesting twist. Remember how we mentioned earlier that Wiley Harp was an alias? Well, the some historical records identify Mr. Harp's original name as John Sutton, and one of the men executed in Mississippi shared that very name. So, it seems that Mason's partner was one of the two fellow-bandits who killed Mason hoping to collect the $2,000 reward, only to be caught and hanged themselves upon riding to town. There was little "honor among thieves" on the old Natchez Trace, and it caught up to both highwaymen in 1803.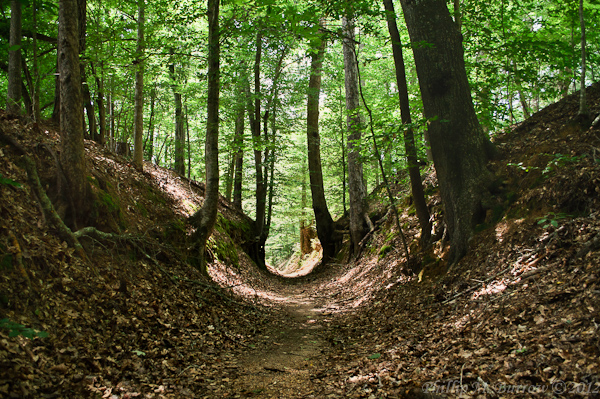 So next time you hit the road on the Natchez Trace, be thankful we can enjoy the beautiful scenery and history of America's favorite scenic byway without the need to worry about these types of troublemakers. As you pass the rolling hills and natural treasures that travelers navigated centuries ago, maybe you can imagine you're back in time, chasing down bandits and clearing safe passage for the trekkers behind you. Once you've established law and order, establish your presence back in modern times and enjoy all of the dining, culture, and peaceful people of today's scenic Natchez Trace Parkway!
Source: archive.org
To learn more about the Natchez Trace Parkway and plan your trip, give us a call at 866.TRACE56 (872-2356) or visit scenictrace.com. You should also check out helpful information about the Natchez Trace Parkway on National Park Service website here.
Get social and follow the Natchez Trace on Facebook, Twitter, Pinterest, and Instagram @TheNatchezTrace