TUPELO, MS – The Natchez Trace Parkway Chief Ranger reminds drivers that our Parkway Rangers use both red and blue emergency lights to mark our law enforcement vehicles. Recent comments from local leaders may have led some to believe that law enforcement vehicles only display blue lights. Like many other agencies, the Parkway Rangers use both red and blue lights; red is much easier to see in the daytime, and blue is easier to see at night. These colors make it safer for the Rangers, anyone they pull over, and anyone passing by.
"To make our law enforcement vehicles as readily identifiable as possible, our vehicles are equipped with flashing headlights, grill lights, and audible sirens," explained Chief Ranger Sarah Davis. "If you have concerns about the legitimacy of a vehicle attempting to contact you, you can wait until you hear the siren before you stop. If you still have concerns, contact the Parkway Communication Center at (800) 300-PARK (7275)."  (See attached picture)
As a reminder, state laws require that you pull to the right and stop immediately when a vehicle displaying flashing warning lights and an audible siren approaches you from behind or front.  Parkway Rangers are familiar with the areas with soft shoulders and will only signal for someone to stop when the road shoulder safely allows it. Individuals who fail to yield to flashing lights may be cited.
"Parkway rangers are Federal-commissioned law enforcement officers; they will be in uniform when conducting traffic stops," Davis stated. "If you are signaled to stop and the person contacting you is not in a uniform, leaving your window rolled up and confirming the identity of the person speaking to you is recommended as the best course of action."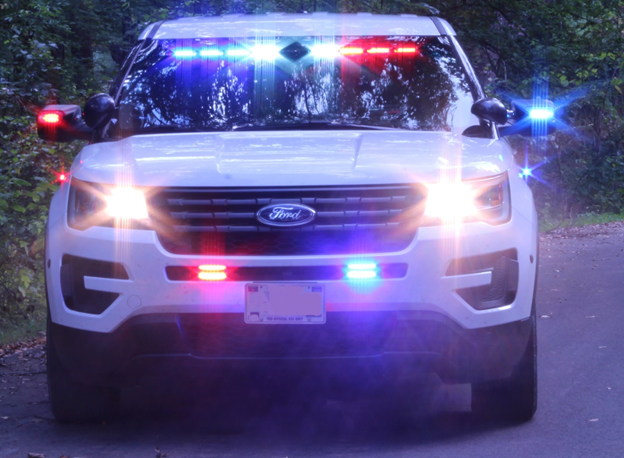 About the National Park Service. More than 20,000 National Park Service employees care for America's 417 national parks and work with communities across the nation to help preserve local history and create close-to-home recreational opportunities. Learn more at www.nps.gov.