Celebrate National Park Week 2015 on the Natchez Trace Parkway!
Every spring, the National Park Service and the National Park Foundation invite the nation to celebrate National Park Week. This year, from April 18 – 26, you are invited to celebrate all that America's more than 400 national parks have to offer. From diverse wildlife and iconic landscapes, to vibrant culture and rich history, our National Park System has something for everyone, including the Natchez Trace Parkway!
http://youtu.be/0ykvO8UN3g0
As one of the Top Ten Most Loved Parks in America, there's no better time than now to plan your trip along the historic Natchez Trace Parkway and love what everyone else is loving! Over five million annual visitors can't be wrong, so add your special journey to rolls of savvy travelers by visiting the scenic Trace this year. Here's what to love…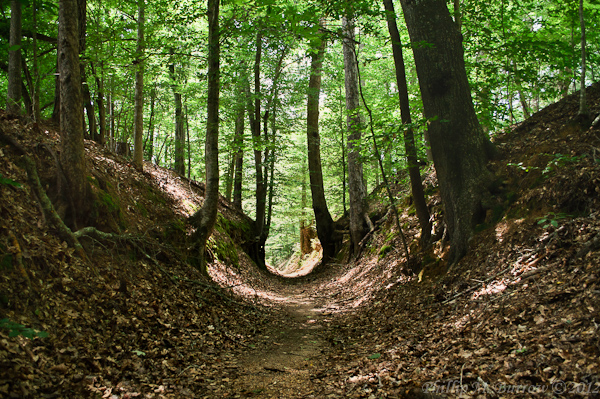 When people ask what kind of fun they can get into along this 444-mile scenic byway, we don't know where to start! We'll give it a whirl.
For starters, there are plenty of places to fish along or near the Trace. Whether you're in Mississippi, Alabama, or Tennessee, there are lots of places to wet a hook and see what comes along. A day on the water is perfect for family or friends, or go alone for some peaceful time to get away from the hustle and bustle.
All along the pathway, you'll find beautiful opportunities to take in nature. You'll find over 2,000 thousand plant species, more than 200 different kinds of animals, and at least 100 miles of hiking opportunities. The Natchez Trace National Scenic Trail, a great place to hike, is also the perfect place for horseback riding. Outdoor-lovers can even pop up a tent and camp out along the Natchez Trace Parkway corridor. Ride your bike and view the spectacular scenery. Enjoy the soothing sounds of waterfalls as you take a walk through history.
Needless to say, outdoor activities are endless!
Try cycling the Trace or visiting the historic sites along the way by RV. Whether you're traveling by foot, bike or vehicle, prepare to be mesmerized by the gorgeous spring dogwoods sprinkling the route. Can't make it this spring? Plan your trip for the fall season to view the stunning fall foliage.
Don't forget to eat! It's no problem taking care of the appetite you will have surely worked up. Not only are there tons of excellent local dining options in the communities from Natchez to Nashville, there are numerous areas that are ideal for picnicking. Bring a basket and a blanket and make the most of the outdoors!
And while you're out there enjoying all that the Trace has to offer, please help us keep it clean and since this week isn't just National Park Week, it's also the 45th anniversary of Earth Day! That's right — the environmental celebration is Wednesday, April 22nd, and what better place to celebrate than the beautiful Natchez Trace Parkway?
So take advantage of the fantastic opportunities for family fun along the Parkway, one of America's most favorite National Park sites! Don't miss out on the latest updates and photos by following The Natchez Trace on Facebook, Twitter, Pinterest, and Instagram @TheNatchezTrace
Want more info? Download our FREE Visitors Guide: