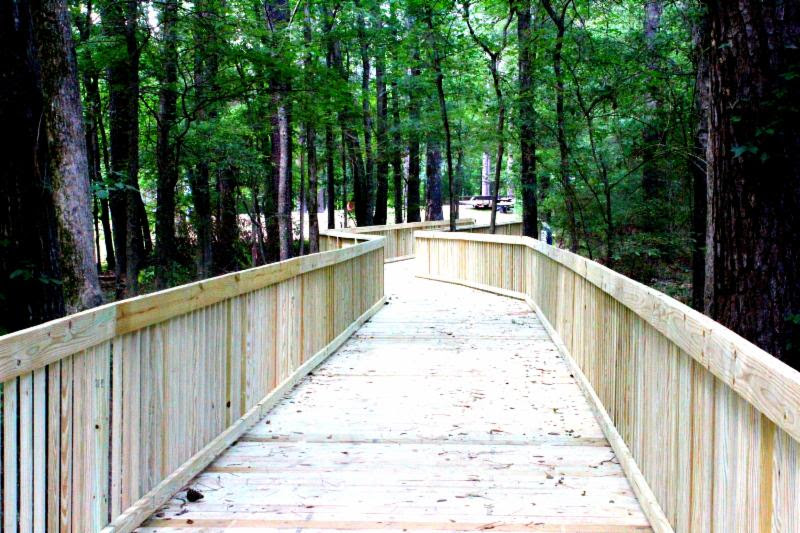 There's a new area to explore of the Natchez Trace Parkway in Ridgeland, Mississippi! It's the newly constructed Dan Overly Boardwalk, which connects the Mississippi Craft Center and the Natchez Trace Parkway. Named in honor of the Craftsmen's Guild's first executive director, the boardwalk provides enhanced access to the cultural, historical and recreational assets of the Natchez Trace/Reservoir area.
In addition to direct access to the Craft Center, the boardwalk gives visitors a clear view of sunken portions of the Old Natchez Trace and Carroll's Road, two of Mississippi's earliest wagon roads from the early 1800's. The boardwalk connects the Craft Center to the Brashear's Stand stop on the Parkway, a reference to the large inn that offered overnight accommodations to Trace travelers near the intersection of the two roads. Andrew Jackson and his troops used the inn and camped on its grounds during the War of 1812.
The boardwalk also provides an additional access point to the area's multipurpose recreational trails. Runners, walkers and cyclists are welcome to park in the Mississippi Craft Center to access the trails.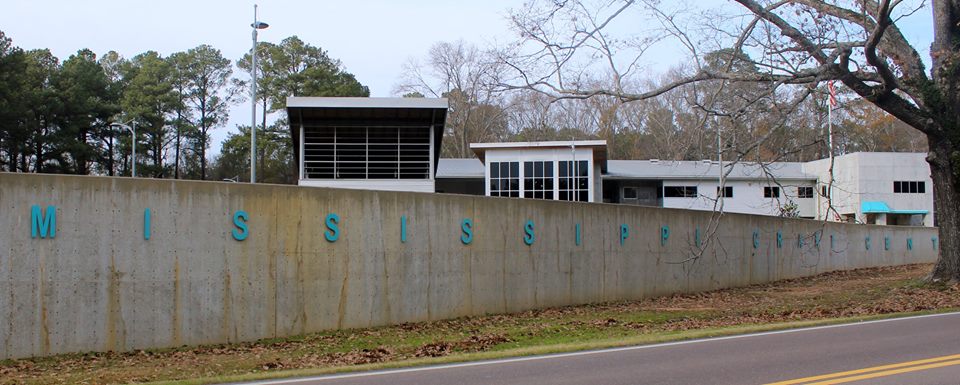 For more information about the Mississippi Craft Center, visit craftsmensguildofms.org. To explore all Ridgeland has to offer, head to visitridgeland.com.
To plan your Natchez Trace trip, visit scenictrace.com and be sure to follow us on Facebook, Twitter, and Instagram!