Natchez Trace Parkway Engages Youth to Rehabilitate Trails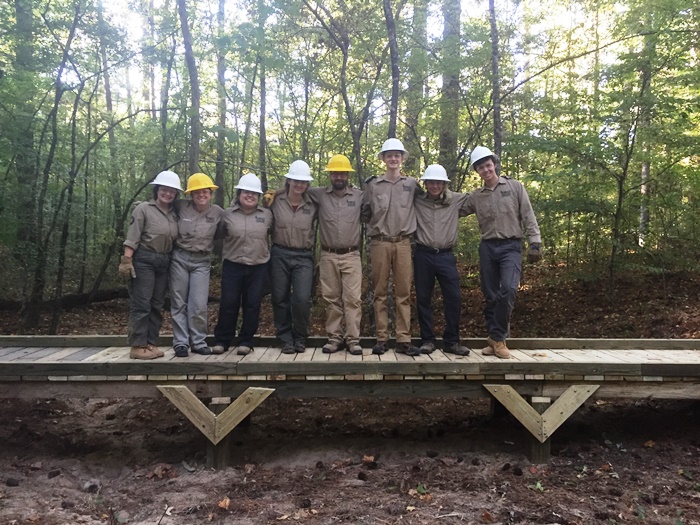 This fall, the Natchez Trace Parkway partnered with the Southeast Conservation Corps to accomplish much needed trail improvements for the Jeff Busby and the Yockanookany Section of the Natchez Trace National Scenic Trail. Southeast Conservation Corps operates conservation service programs throughout the Southeast that focus on empowering young people to cultivate compassion, responsibility, and grit through community service, hard work, and environmental stewardship.
At Jeff Busby, the youth crews built new boardwalks and bridges, rerouted sections of the trail, and installed erosion prevention measures such as water bars and steps. Along the Natchez Trace National Scenic Trail, the youth removed downed timber and overgrown vegetation from over 10 miles of trail. They will return in the spring to install erosion control measures along the trail. The park has already received several compliments from visitors who hike trails, praising the hard work that the crews put in to the improvements!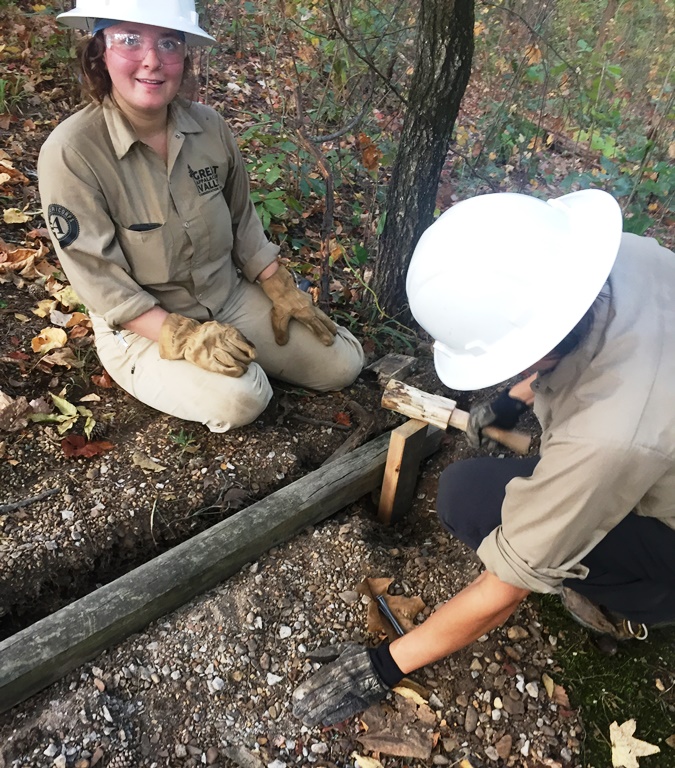 For more information about this project, please contact the Parkway at (800) 305-7417 or on their website.
About the National Park Service. More than 20,000 National Park Service employees care for America's 413 national parks and work with communities across the nation to help preserve local history and create close-to-home recreational opportunities. Learn more at www.nps.gov.