Fishing along the Natchez Trace Parkway
Fishing along the Natchez Trace Parkway
The lovely Natchez Trace Parkway is the ideal location for individuals who enjoy outdoor sports, especially fishing! The Trace has outstanding spots to go fishing now that the weather is getting warmer. Along the Natchez Trace Parkway, fishing is permitted in lakes and streams (fishing regulations vary by state.)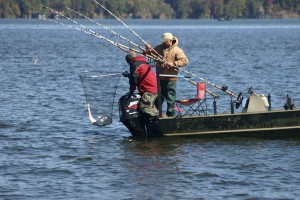 Fishing is the ideal activity for unwinding alone or with loved ones and company. For many Southerners, it's a pastime, and many of our guests enjoy dipping their lines in the water in the hopes of reeling in a large one. Your earnings can either be returned or used to cook a fresh dinner. In either case, it's a beloved pastime or method to unwind. 
Here are some places nearby you can go to fish;
Natchez State Park (milepost 8.1)
Barnett Reservoir (milepost 105.6)
Davis Lake (milepost 243.1)
Bay Springs Lake (milepost 293.4)
Tishomingo State Park (milepost 304.5)
J.P. Coleman State Park (milepost 320)
However, remember a fishing license is required. 
So, venture outside to enjoy the sunshine, catch some fish, and take in all that the Natchez Trace Parkway has to offer. We have you covered if you're interested in additional outdoor activities like horseback riding, hiking, bicycling, hunting, or enjoying the ocean. 
Your trip can be planned right now! Don't miss out on the dogwoods, the enlightening history, the mouthwatering cuisine, or the enjoyable neighborhood festivities along this stunning 444-mile scenic byway. Here you can get a free copy of the Natchez Trace Visitors Guide.