Tishomingo State Park Featured on 2023 Mississippi Tour Guide
Tishomingo State Park, located along the Natchez Trace Parkway, is the featured cover image for Mississippi's 2023 Tour Guide!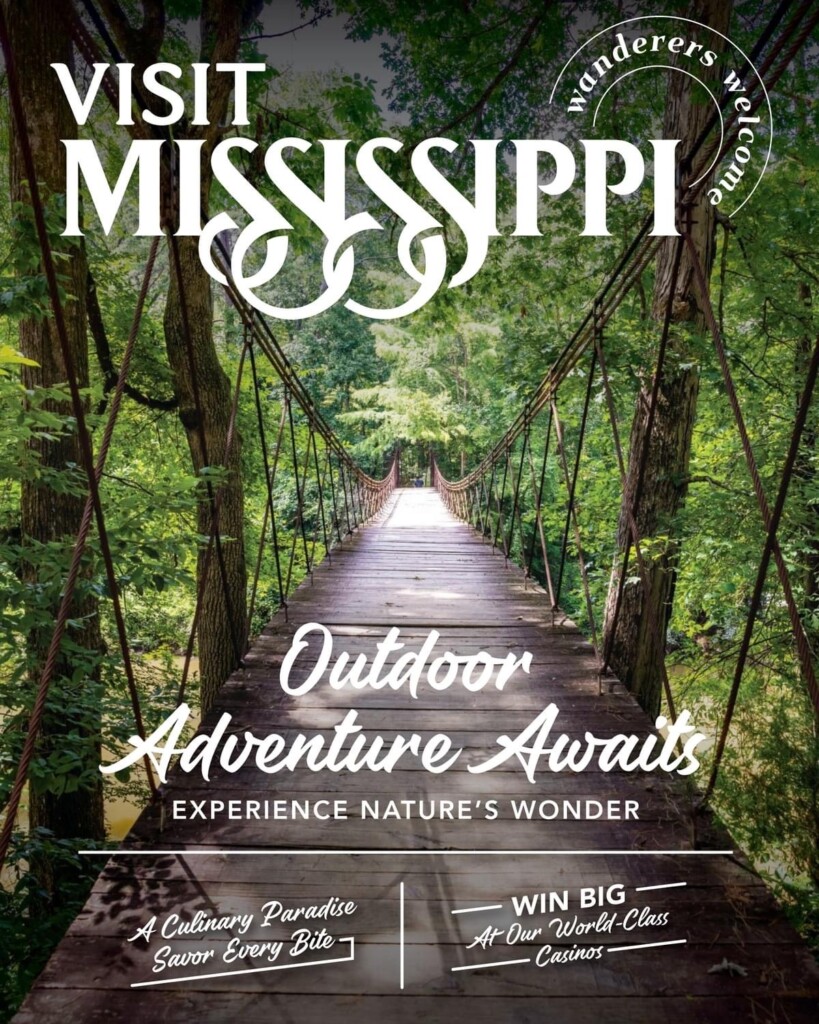 Tishomingo County is situated in the foothills of the Appalachian Mountains and is a haven for outdoor enthusiasts, offering caverns, canyons, a swinging bridge, a covered bridge, miles of hiking paths and streams that are ideal for canoeing, fishing and swimming.  The county also holds the highest point in Mississippi, Woodall Mountain, and has two award-winning state parks.
Chief Tishomingo, the head of the Chickasaw people, is honored in the park's name. The famed Natchez Trace Parkway, a modern picturesque parkway and the preeminent road in the early 1800s, passes through the park. Visitors to Tishomingo State Park today are awed by the same enduring natural beauty that long ago mesmerized the local Indians. Nowhere else in Mississippi can you find the vast granite formations and fern-filled crevices seen in Tishomingo. Hillside routes traveled initially by Native Americans are bordered by vibrant wildflowers and enormous stones covered in moss.
The park's unique environment offers a variety of recreational opportunities, including disc golf courses, compass courses, playgrounds, hiking trails, multi-use fields, volleyball courts, lodge facilities and swimming pools. Rock climbing is by permit only. Bear Creek offers fishing and canoe adventures. Fishing is also allowed on the 45-acre freshwater lake known as Haynes Lake.
A trip to Tishomingo County offers a great escape into nature, a change to unwind and unplug.  And don't forget your new Mississippi Tour Guide for some wanderlust reading!