Experience the Natchez Trace Parkway Journey
We all know the saying: the journey is more important than the destination. But how often in our busy lives do we actual put to the test? Well, you can do just that when you travel the scenic Natchez Trace, a 444-mile scenic route stretching from Natchez, Mississippi to Nashville, Tennessee.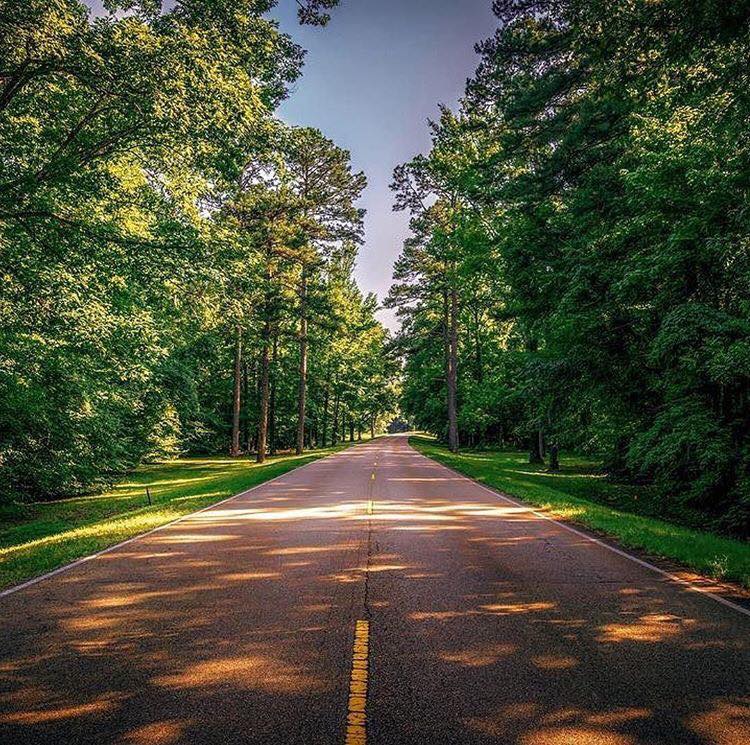 On the Natchez Trace Parkway, a historic path rich with Native American, early American and Southern history, the drive is calming; the vista isn't obstructed by telephone lines and fast food signs; the friendly culture of towns along the way invites you to leisurely enjoy this journey. For those of you who prefer to see the Trace from two wheels, the entire route is a designated bike trail and offers rest stop facilities so cyclists are never too far from some shade and a break.
The road originated thousands of years ago when Native Americans developed early footpaths. The path became a trade route and even served as a pathway for many iconic early Americans, like Meriwether Lewis, who died at Grinder's Stand in Tennessee. Today, the rich history of the Old Trace is preserved by the National Park Service, so you can enjoy a picturesque drive, along with hiking, biking, horseback riding and camping.
This cabin is an original structure in French Camp, Mississippi. The building served as a regular stopping point for weary travelers of all backgrounds during the pioneering days of centuries past. If you take a step inside, you can easily imagine yourself stumbling in from the rain with your packs of goods, hoping for the heat of a warm fire and a bunk to rest your weary bones.
For a look at the other side of life on the Natchez Trace, take a short detour near Port Gibson, Mississippi. Here you can marvel at the ruins of Windsor Plantation, an incredible antebellum home situated near the key trade routes of the Mississippi River. The mansion, which costs over $4.5 million to build in today's dollars, sat on over 2,600 acres and was completed in 1861. During the Civil War, the home became both a hospital and an observation post for both Union and Confederate troops, depending of course on who managed to control the area at any given time. The great home survived the war and housed notable guests such as Mark Twain, only to be burned to the ground by a careless guest's cigar in 1890.
Once you've worked up an appetite, you will be happy to find the wealth of incredible small town restaurants and bed & breakfasts where you can recharge. Take Joe's Natural Farm Store and Cafe for example. The Leiper's Fork, Tennessee institution specializes in locally grown, organic produce and hearty southern fair. From Natchez, Mississippi to Nashville, Tennessee, 18 trace communities dot the route, providing excellent find southern dinning and all the hospitality a weary traveler deserves.
So, if you are willing to venture off the beaten path and be led back in time to sunken trails, Civil War battlefields and antebellum homes, while also taking advantage of today's small town restaurants, bed and breakfasts and events along the way, it's time to savor the journey of the Natchez Trace.
Ready to plan your trip? Get started right here, right now.
Be sure to follow @TheNatchezTrace on Facebook, Twitter, and Instagram!