Top Must-See Spots on the Natchez Trace Parkway
The Natchez Trace Parkway is a beautiful 444-mile drive from Natchez, Mississippi to Nashville, Tennessee. The historic route has seen 10,000 years of North American history and commemorates the most significant highway of the Old Southwest.
Declared a National Scenic Byway and an All-American Road, visitors can experience a rich array of wildlife, gorgeous waterfalls, memorable hikes and historic sites. The Trace is especially gorgeous in fall, when the hardwoods lining the roadway explode in color. Visitors come from all over the country to experience this unique journey and explore the Parkway's natural, historic wonders.
Winding through Mississippi, Alabama, and Tennessee, here are some of the most popular points of interest from Natchez to Nashville:
Southern Terminus – Milepost 0
Your journey begins in Natchez at the Mississippi River. Northward, ho!

Emerald Mound – Milepost 10.3
Designated a National Historic Landmark, Emerald Mound is the second largest in the U.S. Covering eight acres and 35 feet high, it was built during the Mississippian period between 1250 and 1600 A.D. by ancestors of the Natchez Indians.
Mount Locust – Milepost 15.5
Mount Locust is one of the original stands left from the frontier days in the early 1800s and is one of the most significant historic sites in the South. Just like some of the first American travelers, you can take a break for a little rest and refreshment.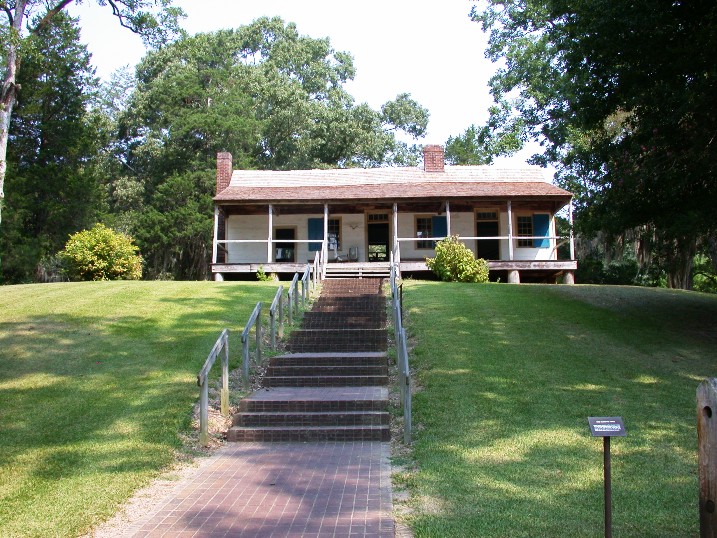 The Sunken Trace – Milepost 41.5
The Sunken Trace is one of the most photographed sites along the Parkway. The Trace appears sunken in this spot due to thousands of travelers walking on the easily eroded loess soil. This short trail will allow you to walk on the Natchez Trace just as thousands have before you.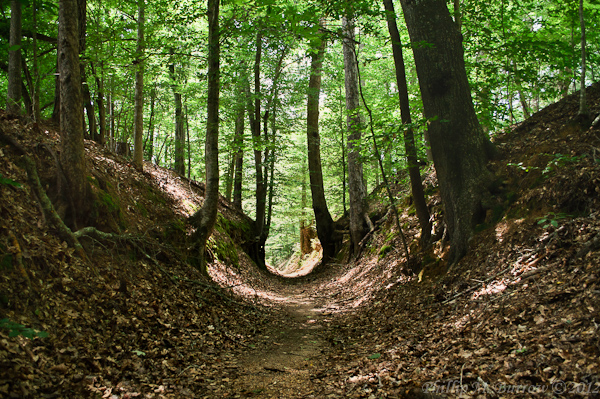 Boyd Site – Milepost 106.9
Here's a spot to dig deeper. Constructed during the late Woodland—early Mississippian period, from 800–1100 AD, Boyd Site is now home to one of 20 interpretive American Indian historic sites on the Parkway.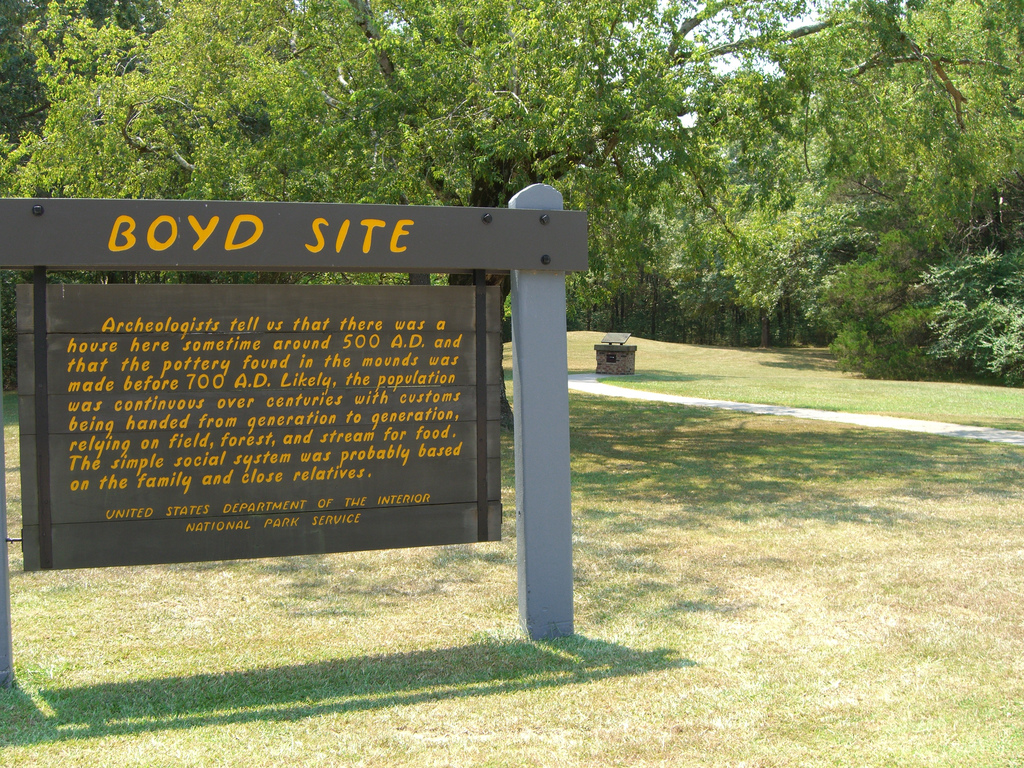 Cypress Swamp – Milepost 122.0
Cypress Swamp is self-guiding trail elevated above a water Tupelo/bald-cypress swamp. Enjoy a leisure walk through nature and see if you can spot an alligator!
Jeff Busby Site – Milepost 193.1
When we say this is high point of your journey, we mean it, as this exhibit is located 603 feet above sea level at one of the highest points in Mississippi. At Jeff Busby, you'll also find a campsite and a hike up to a terrific view of the surrounding countryside.
Witch Dance – Milepost 233.2
The old folks say "the witches" once gathered here to dance, and that wherever their feet touched the ground the grass withered and died, never to grow again. Ghosthunters, here's your must-see spot!
Bynum Mounds – Milepost 232.4
Bynum Mounds is an archeological site consisting of six mounds, five of which were excavated in the 1940s. Two of the largest mounds have been restored, and you can see them today.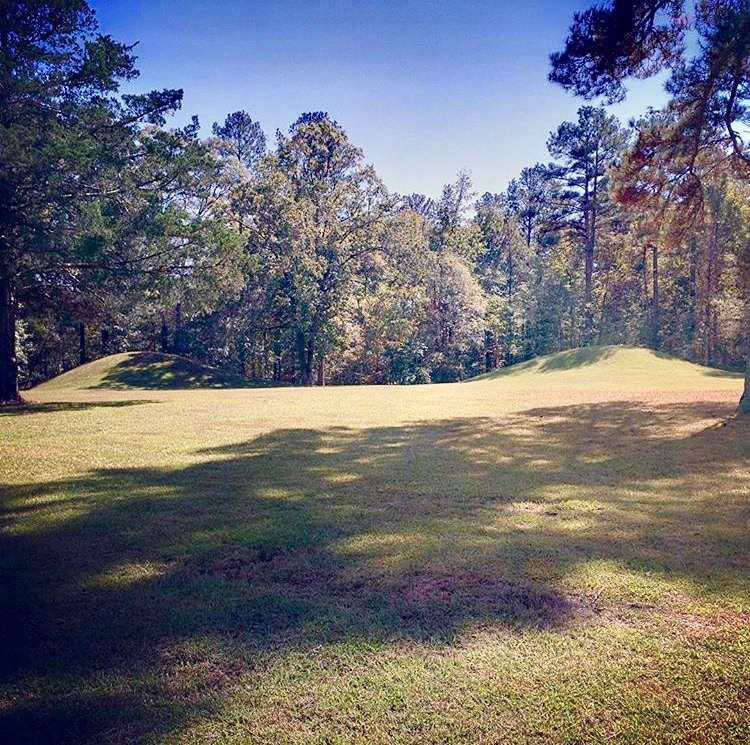 Natchez Trace Parkway Visitor Center – Milepost 266.0
Helpful Park Rangers are here every day (except Christmas) ready to give you direction and historical background. See the interpretive displays and get your passport stamps for the Parkway, Tupelo National Battlefield, and Brices Cross Roads National Battlefield.
Pharr Mounds – Milepost 286.7
A truly awesome sight—and a must-see site. A 90-acre complex of eight different burial mounds, built between 1,800 and 2,000 years ago during the Middle Woodland period, with four of the eight mounds excavated in 1966 by the National Park Service.
Colbert Ferry – Milepost 327.3
Today a spectacular bridge takes you across the Tennessee River, but in the early 1800's, George Colbert operated a stand and ferry at this spot. Colbert Ferry is a great place to enjoy a picnic by the river, find restrooms or use the boat launch.
Rock Spring – Milepost 330.2
Rock Spring offers a short half-mile loop that takes you past Colbert Creek and away from the traffic of the Parkway. Walk the stepping stones over a sparkling creek.
Meriwether Lewis Site – Milepost 385.9
The famous explorer Meriwether Lewis led a dramatic life and died a mysterious death right here. Visit his gravesite and do some exploring of your own at this 300-acre park. Also find campsites, a picnic area, and self-guided walking trails.
Fall Hallow Trail – Milepost 391.9
If you like nature and waterfalls, you will want to take a short walk on the Fall Hallow Trail. A five-minute walk will take you to a viewing platform to see a small waterfall. Those interested in continuing on will be rewarded with numerous small cascades.
Tobacco Barn and Old Trace Drive – Milepost 401.4
Check out the Tobacco Farm for a cool learning experience about drying tobacco. You'll "leaf " this exhibit with a greater understanding of and appreciation for the crop that played a crucial role in America's agricultural and economic history. The two mile drive on the Old Trace has spectacular views of the forest as well.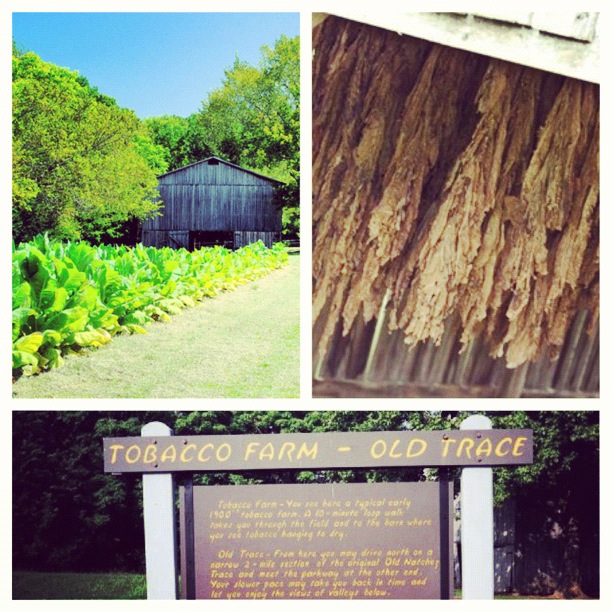 Jackson Falls – Milepost 404.7 and Baker Bluff Overlook – Milepost 405.1
We're putting these two popular stops together since many visitors take advantage of both scenic beauties! Here, you can hike on the .2-mile paved trail into a small gorge to see Jackson Falls, named after President Andrew Jackson. Head over to Baker Bluff Overlook nearby to take in the gorgeous views.
Gordon House Historic Site – Milepost 407.7
Built in 1818, the Gordon House is one of only two surviving historic buildings on the Natchez Trace Parkway. The Gordon family operated a ferry near this house to help Natchez Trace travelers cross the Duck River.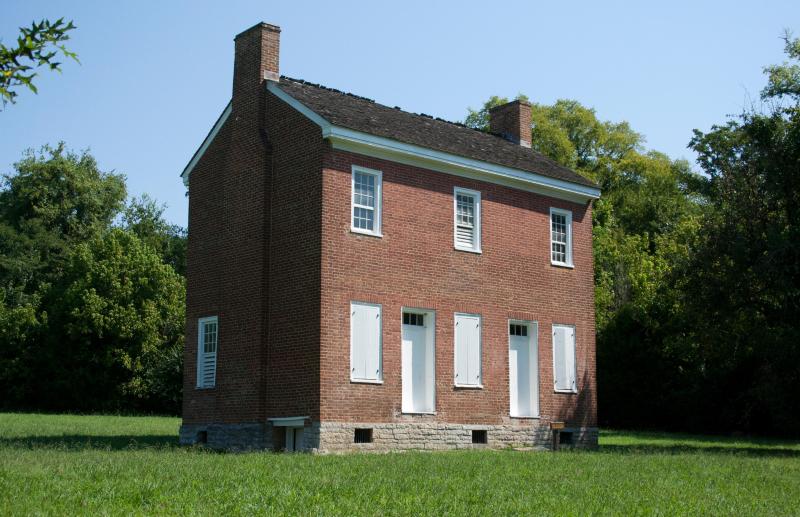 Garrison Creek – Milepost 427.6
Horse and hiking trails are the highlights of Garrison Creek. As the northern terminus for the Natchez Trace National Scenic Trail, it is a great location to start a hike or trail ride.
Birdsong Hollow – Milepost 438.0
The nation's first double arch bridge spans 1,648 feet and stands 155 feet tall. Birdsong Hollow is a stunning place for picture-taking any time of the year!
Northern Terminus – Milepost 444.0
Journey's end—now it's time to plan your return! But first, be sure to enjoy Southern cooking at the diner that sits at the northern terminus, The Loveless Cafe. Best biscuits ever.
If your preferred travel style consists of historic spots, scenic overlooks, hiking, cycling, picnicking, camping, wildlife, and viewing spectacular foliage, check out the materials below to get started on your Natchez Trace journey:
To see photos and see what's new, follow @TheNatchezTrace on Facebook, Twitter, and Instagram!