Exploring The Natchez Trace: National Travel and Tourism Week
Mark your calendars for May 7-13, 2017 — National Travel and Tourism Week is happening all across the U.S. And while there are plenty of wonderful places to check out during this celebration of tourism and its positive impact on the country, we're here to tell you why you should visit one of America's favorite scenic byways, the historic Natchez Trace Parkway.

So what's to love?
Stretching from Natchez, Mississippi to Nashville, Tennessee, there's so much to explore and experience along this 444-mile scenic route. From the mixed forest of the Appalachians to the rolling hills of Mississippi, history makes its presence at every turn. National Travel and Tourism Week was established back in 1983, but the Natchez Trace has been alive for much long than that. Travelers and boatmen called "Kaintucks" wore the trail to its initial state hundreds of years ago. In fact, research indicates that more than 10,000 Kaintucks traveled the Old Trace in the year 1810 alone.
While luckily we no longer have to travel by foot, the steady stream of visitors hasn't slowed since the early days. Today, you can learn all about the fascinating history of Kaintucks, American-Indians, early pioneers, and Civil War combatants at wayside exhibits along the route.
Did you know the Natchez Trace Parkway is a National Scenic Byway and All-American Road? Enjoy a leisure cruise while taking in the beautiful dogwoods and redbuds in springtime, and bright fall foliage during autumn. Spot numerous types of wildlife like Canadian Geese and wild turkeys ruffling their feathers. Because after all, it's about the journey, not the destination…
Ready to experience the nature firsthand? The Natchez Trace offers a host of fun outdoor activities for all ages. Many visitors go for peddling along the route, where the entire stretch offers scenic roadway, unspoiled by billboards, stop lights, and commercial development. To enhance safety measures, new signs will be installed in 2017 to remind drivers that cyclists use the Parkway. We encourage all travelers to share the road, whether you're on two wheels or four!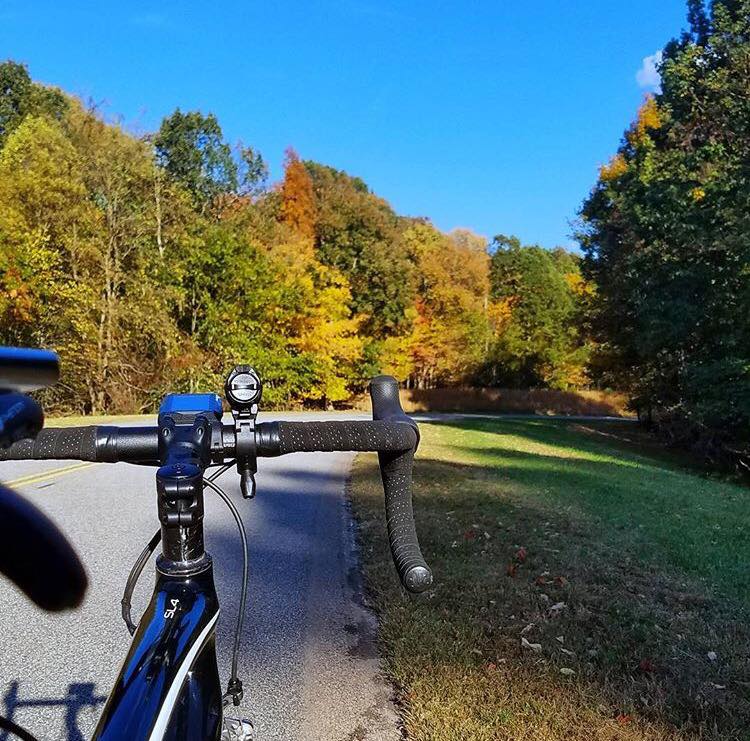 The Natchez Trace also provides innumerable walking trails for hiking and outdoor fun. Camping opportunities abound and interpretive exhibits offer a self-guided opportunity to explore the lives of Trace travelers past.
And last but not least, let's not forget about delicious food and a cozy place to get some shut eye after a fun day exploring. The 18 unique Trace communities are sure to please all travelers from Natchez to Nashville. Just hop off the convenient exits and quickly find delectable dining, comfortable accommodations, and fun community events.
No matter where your Natchez Trace Parkway journey takes you, you'll be sure to encounter friendly faces paired with an unforgettable experience!
So what are you waiting for? Come out and celebrate National Travel and Tourism Week and enjoy historic attractions, spring wildflowers, and outdoor recreational activities.
Follow us on Facebook, Twitter, Pinterest, and Instagram and share your travel experiences with us by using #TheNatchezTrace and the week's official hashtag #NTTW17