Yes! The Natchez Trace Parkway is still open for travelers during the government shutdown.
Stretching 444 miles from Natchez, Mississippi to Nashville, Tennessee, the Trace can take you places you'll never forget. From Native American burial mounds to antebellum mansions, placid lakes to Civil War battle sites, nature trails to urban cityscapes, this All-American Road & National Scenic Byway takes you deep into the heart of an extraordinary American experience. It's still a wonderful time to visit us!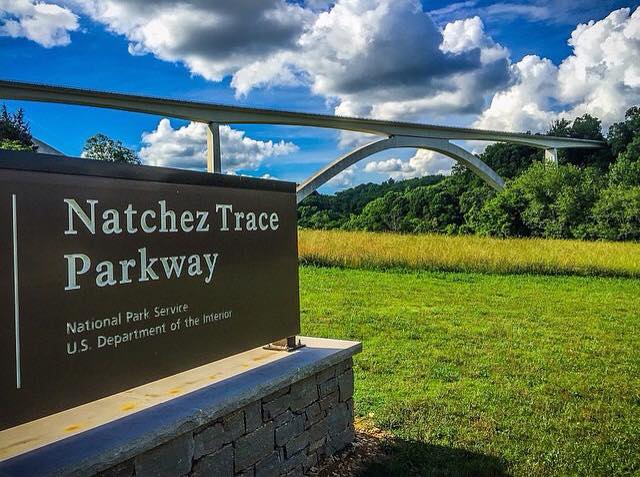 What you can access / do on the Parkway during the shutdown:
What's closed / not available on the Parkway during the shutdown:
Restrooms – you can find bathroom accessibility just off the route in our communities
Mount Locust Inn & Plantation at milepost 15.5 in Natchez
Parkway Visitor Center at milepost 266 in Tupelo
Parkway Information Cabin at milepost 102.4 in Ridgeland
Rangers are still patrolling and are present to enforce safety procedures.
Leave No Trace
We encourage all travelers to please do their part in keeping the Parkway beautiful. Without regular trash collection and road maintenance during the shutdown, we need visitors' help in keeping our beloved scenic byway as clean as possible. Thank you!
Take a look at the National Park Service press release about the government shutdown. 
Download your free Natchez Trace Visitors Guide here and check out maps here.
Get social with us and follow @TheNatchezTrace on Facebook, Instagram and Twitter!