10 Reasons to Visit the Natchez Trace Parkway
This 444-mile scenic parkway links Natchez with Nashville and crosses some of the most beautiful terrain in the states of Mississippi, Alabama and Tennessee. The Natchez Trace Parkway has been declared a National Scenic Byway and was recently chosen as one of America's Best Drives by the U.S. Department of the Interior.
Open year-round for motorists, hikers, and bikers, it provides visitors the opportunity for an unhurried trip through time. If you haven't visited this hidden gem full of history and scenic beauty, it's time you plan a visit—and we'll give you 10 reasons why!
Rich in History & Culture
For thousands of years, people have traveled this historic route for all sorts of reasons. Today, you can do the same and learn about the journeys of Kaintucks and travelers like Meriwether Lewis and President Andrew Jackson.
Enjoy a nostalgic walk along parts of the original foot trail, The Old Natchez Trace. Drive the Natchez Trace Parkway and pull off the wayside exhibits to see the interesting spots and interpretive exhibits. The preserved sites are a fascinating way to step back in time and experience the rich cultural heritage here.
Plenty of Attractions
Following Reason #1, the Parkway attractions offer plenty to do for visitors of all ages. You can find unique sites to pull off, park, and enjoy the sights in the area — from historic landmarks to creek side rest areas, to breathtaking overlooks and picnic spots, you're sure to find new places to learn and explore.
No Billboards, Signs, or Traffic Lights 
There are no billboards, stop signs or stop lights—only beautiful scenery for visitors to appreciate the farmland, creeks, wildlife, and foliage. The Natchez Trace Parkway is a place to enjoy a leisurely ride through the charming countryside at your own pace.
Designated Bicycling Route
Pedaling out to the Natchez Trace offers an easy-going, easy-to-love experience. The entire 444-mile Parkway is designated as a bicycle route. Cyclists can relax and enjoy an exceptionally scenic roadway. Commercial traffic is prohibited, so cyclists aren't dodging large vehicles or fast-moving traffic.
RVs and Motorcyclists Welcome
Recreational vehicles are a popular way to travel the Parkway. The length restriction for RVs is 55 feet, including a tow vehicle, and the height restriction is 14 feet. Most stops along the Natchez Trace are accessible by RV (see more here).
The Natchez Trace Parkway is also a great motorcycle route. The scenic route winds its curvy roads through striking scenery, unspoiled by commercial signage. If you're looking for gasoline or a restroom, we've got you covered. What more could you ask for in a motorcycle ride?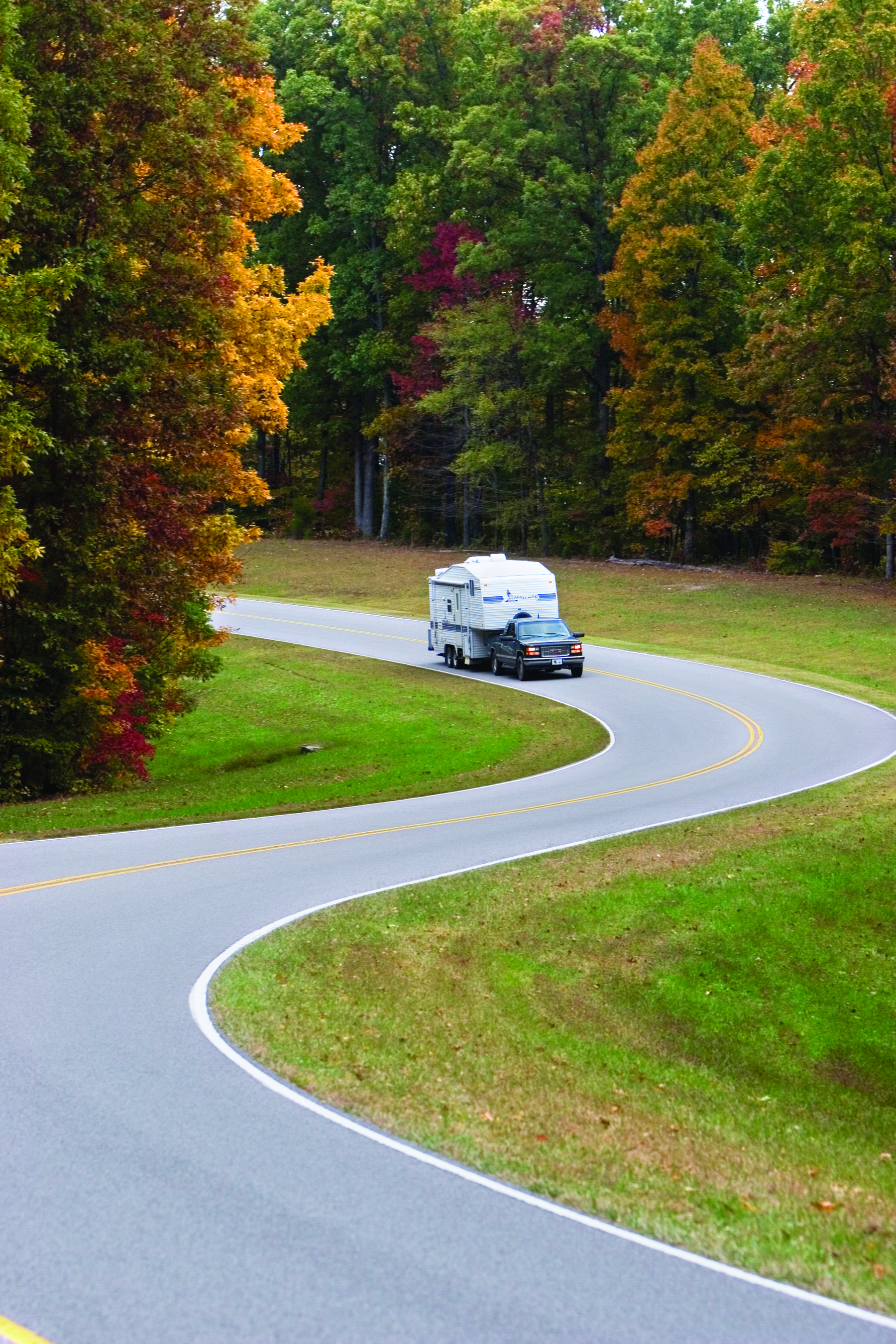 Perfect Getaway for Nature Lovers
This is the place for nature and outdoor enthusiasts! Visitors can enjoy hiking, camping, fishing, and taking in views of sparkling waterfalls.
For hikers, the Parkway offers over 25 nature and guided trails. There are genuine opportunities to explore diverse natural environments that include wetlands, swamps, Spanish moss, hardwood forest, and overlooks. For campers, there are more than a dozen campgrounds along the corridor, three in the park itself, and many others just outside the park.
Foliage, Blooms, and Wildlife
In addition to natural beauty and outdoor recreational activities, the chance to view wildlife awaits you. There are over 136 types of birds, from hummingbirds to wild turkey to blue herons. There are over 200 mammals, reptiles, and fish species, including deer, fox, armadillo, and coyote, and eight species federally listed as threatened or endangered.
Since there are no road signs or traffic lights, there's nothing in your way of viewing the wildlife and seasonal foliage. See photos of spring flowers and fall foliage. Psst… did we mention Condé Nast Traveler named the Natchez Trace Parkway among the Top 10 Fall Foliage Getaways in 2015?
Cozy Lodging
After a long day of travel and fun, you can always find a place to lay your head at night and get some quality shut-eye. In addition to campgrounds, there is lodging available in the form of cabins, cottages, B&Bs, and hotels conveniently located just off the Parkway within its 18 communities. From Natchez to Nashville, each community has its own unique charm to fit your preferred travel style and type of accommodations.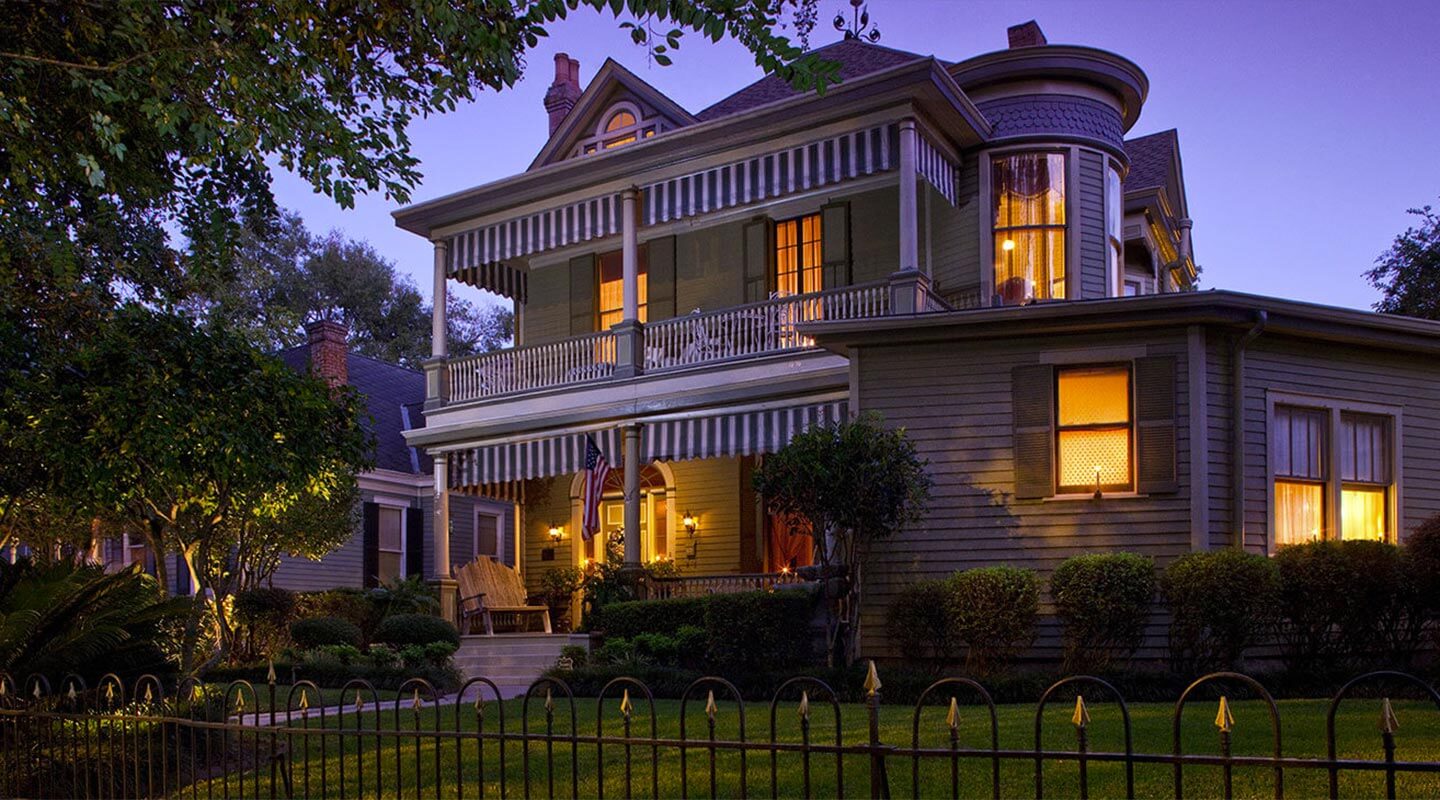 Delicious Restaurants In Reach
Hungry? The 18 communities along the Natchez Trace Parkway have some of the most delicious restaurants in the South! From BBQ to homestyle cookin', the cuisine here is sure to satisfy your taste buds. The delectable restaurants in Mississippi, Alabama, and Tennessee are just a short drive off the Parkway's exit ramps, so come explore, eat, and stay!
It's Easy to Plan your Visit!
And last but not least, a splendid reason to visit the Parkway is that it's super easy to plan. If you love leisure traveling, scenic destinations, delicious food, hiking, bicycling, picnicking, camping, and outdoor fun, check out the materials below to get started on your Natchez Trace journey:
To see photos and stay up-to-date with what's new, follow @TheNatchezTrace on Facebook, Twitter, and Instagram!