Top 3 Tips for Biking the Natchez Trace Parkway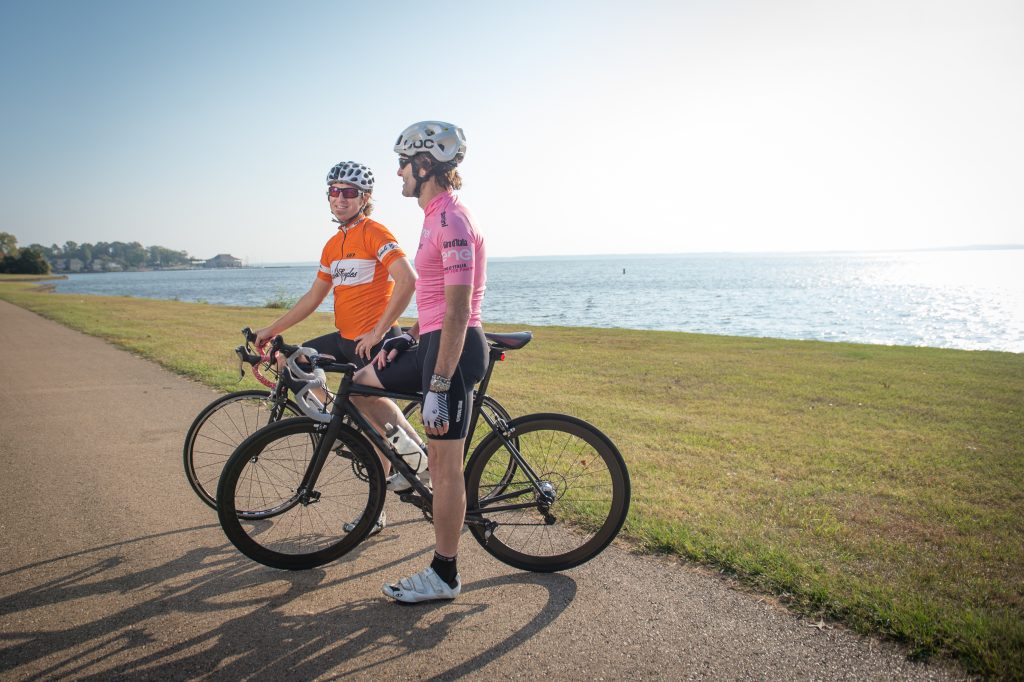 One of the many reasons visitors love the historic Natchez Trace Parkway is the fact that it's a bicycle-friendly route. Commercial traffic is not allowed, so this environment allows cyclists to be worry-free of large trucks. There aren't any stoplights or billboards–just pure scenic beauty and the sounds of chirping birds and wind blowing through the trees. Bicycling the Trace is truly an incredible experience.
Whether you're a beginner or advanced cyclist, check out these 3 tips for biking the Natchez Trace Parkway.
1) Plan Your Route
Before you hop on your bike, it's important to decide when and what you want to experience along the Natchez Trace.
We suggest planning your bicycling trip during the springtime or fall months. These two seasons are popular for cyclists because they're peak times for stunning scenic views and perfect weather temps. In the spring, cyclists can enjoy the blooming dogwoods and redbud trees. Come autumn, the gorgeous fall foliage is a must-see on the Natchez Trace Parkway. And no matter what season you travel, the scenery will consist of rural farms, wooded hills, friendly wildlife, and breathtaking overlooks.
SEE PHOTOS: Spring and Fall on the Parkway
You should also look into which attractions you'd like to visit during your Natchez Trace trip. There are numerous historic spots that will take you WAY back in time. It's interesting to imagine the Kaintucks traveling the Trace thousands of years ago, and having the opportunity today to literally walk in their footsteps.
Finally, you want to plan where to stay and eat. Nineteen communities are dotted along the Parkway, providing plenty of hotels, B&Bs, delicious restaurants, and even fun community events to attend.
Be sure to download our Visitors Guide HERE to help with planning your trip. Our friends at NPS have some great info on campgrounds, trails, maps, and more.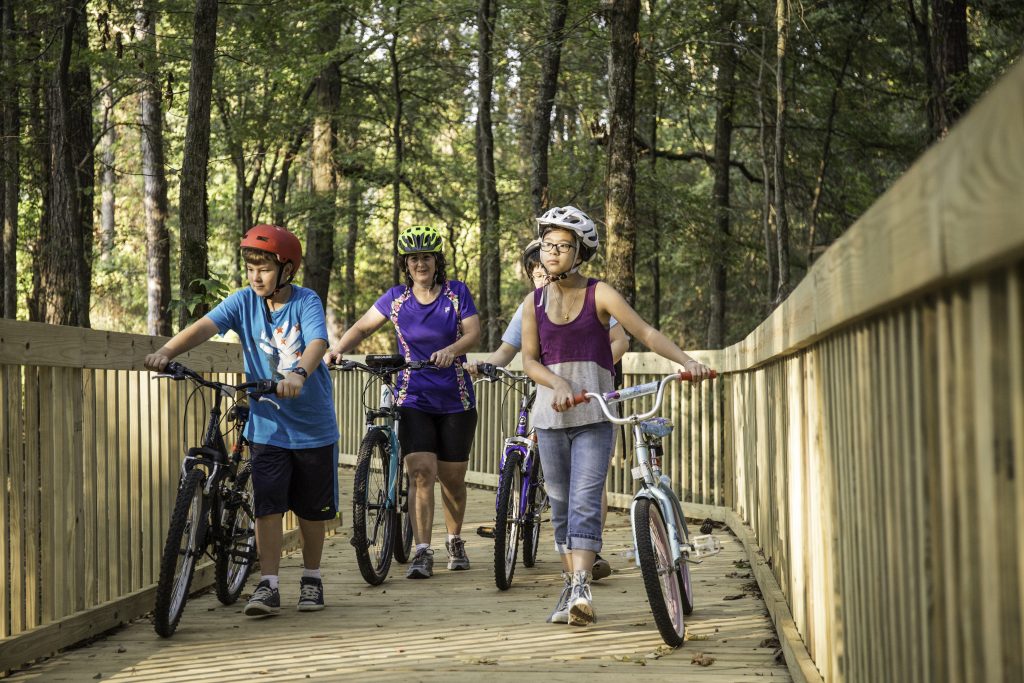 2) Know the Safety Guidelines
The Natchez Trace welcomes millions of visitors each year. As a designated bicycling route, thousands of bicyclists travel the Parkway. Bicyclists and motorists have a responsibility to share the road. Safety always comes first! For an optimal and safe cycling experience, be sure to review the Safety Guidelines from the National Park Service.
Here are a few key safety tips:
Avoid riding the Parkway at dawn and dusk when visibility is low.
Use of high-visibility clothing, lights, flags and/or other safety equipment is highly recommended.
Vehicle traffic in Jackson, Tupelo, and Nashville increases during morning and evening commutes.
Use extra caution when traveling on the Parkway during these times.
Bicyclists may chose to use the Multi-use Trail in Ridgeland, MS to avoid bicycling the Parkway during peak commuter hours.
3) Document Your Journey
Biking the Natchez Trace Parkway is an unforgettable experience. To make the most of your trip, we recommend documenting your journey by taking pictures or even blogging about it. Whether you're traveling from Natchez to Nashville or just a shorter portion of the Trace, there are plenty of opportunities to capture beautiful photos and caption where you are and what you're doing.
So there you have it! Before hopping your on bike, keep these 3 simple tips in mind for an excellent cycling experience on this 444-mile scenic byway.
SEE ALSO: Why You Should Bike the Natchez Trace Parkway
Be sure to follow us@TheNatchezTrace on Facebook, Twitter or Instagram and hashtag #TheNatchezTrace and we may feature you!